Print Count Software

PrintLimit Print Tracking
PrintLimit Print Tracking can scan network and collect printer information including printer counter, Ink/toner usage, IP address, model, serial number, MAC address. It may also allow you to reset page counter and serial number remotely. The scan can be run automatically by schedule and page counter & toner level report can be emailed to you daily, weekly or monthly.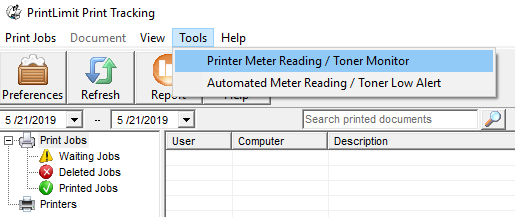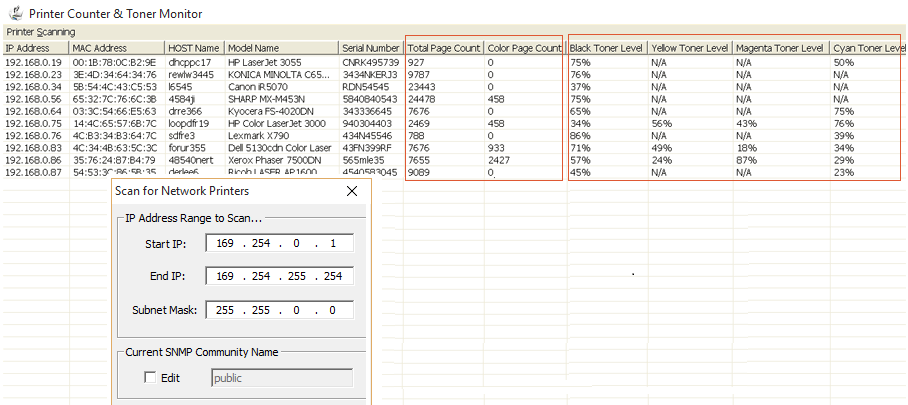 PrintLimit Print Tracking software can acquire all information related to printing, including name of the user who sends the print job request, workstation computer name, destination printer name, document name, request time and date, page set up, color, paper size, file size, number of pages and number of pieces of paper consumed. It can also keep printing record, count, log, quota, control and charge printing by billing back with client code or project code (e.g., A123456, B234567..) for all printer brands and all types of printing with or without a print server. This comprehensive print management solution has proved fruitful for thousands of businesses and educational facilities to understand manage printing costs, and save unwanted printing costs.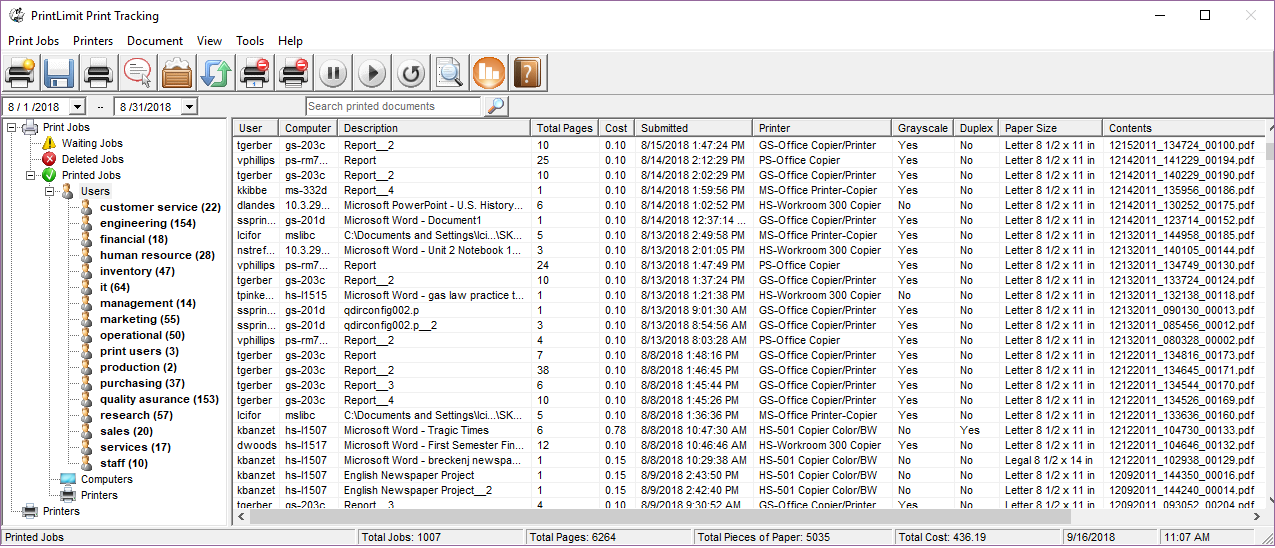 PrintLimit Print Tracking allows you to generate 100 usage reports including 64 default reports and 36 customized reports in any language that can be exported to PDF, Word, Excel and rich text formats, sent by email automatically. The reports are designed for your print cost analysis and client billing.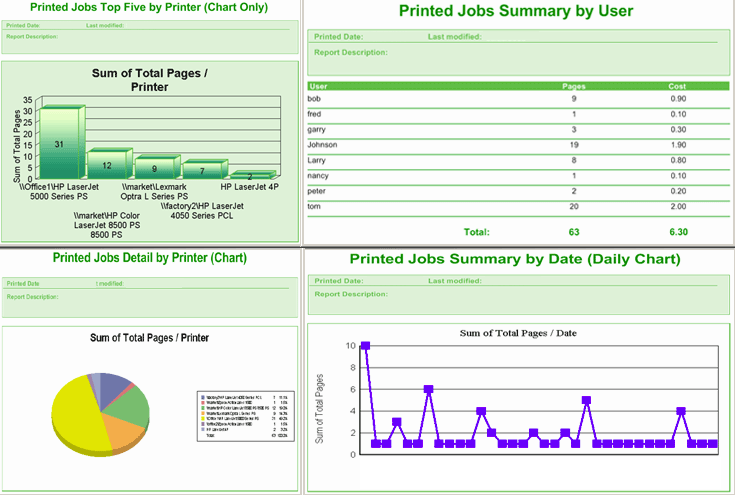 Download Your 30-Day Free Trial Today to Find Out How PrintLimit Print Tracking Can Track, Control and Save Your Costs

Any questions? Send an email to support@printlimit.com or call 1-801-425-5918